Merimbula
Stay and play in the heart of the Sapphire Coast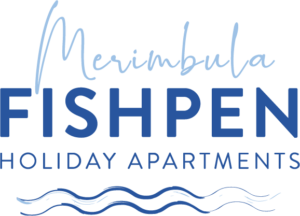 Merimbula is a bustling coast village nestled on the edge of a stunning bay and lake. It is a beautiful place of uncrowded beaches, protected waterways and seafood feasts surrounded by national parkland, where you can do as little or as much as you like. Known as an angler's paradise it also is home to some of the best surfing beaches in the country.
Choose from any of our one, two or three bedroom, modern waterfront apartments for an affordable family, friendly holiday. Fully self-contained, the units have been recently renovated and are owned and operated by Gundagai Services Club. Located in the 'Fishpen' one of Merimbula's most popular spots, the units are available to both club members and visitors with discounts available to members of GSC.
LOCATION, LOCATION, LOCATION!
Fishpen Peninsular is a little finger of land opposite the town centre, tucked in between the lake and Merimbula's Main Beach. Iconic pelican sculptures are dotted around the lake along with a cluster of charming ramshackle jetties, old slipways and squadrons of real pelicans – making Fishpen a popular destination for photographers. Many locals start their day with a walk, jog, cycle or swim around Fishpen and the path along the lake edge is suitable for prams and wheelchairs.